Skip to Content
Consignment Sales
Our consignment services allow our customers to sell quality jewelry at higher prices. The price structure is closer to retail prices and is usually greater than the amount received for a scrap sale.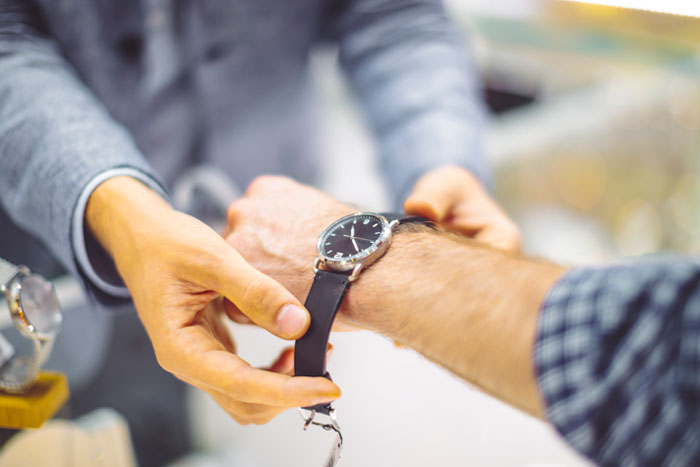 Sell Your Valubles
If you'd like to sell your valuables, but don't want to throw away an original investment, consignment sales are a great way to get close to the amount initially paid.
Do you have a $10,000 Rolex and need cash? Rocky's will not purchase it at retail but will give you $2,000 upfront, while simultaneously securing a buyer at retail price. When your Rolex sells for $10,000, you will take home $7,000. No other consignor can offer upfront cash on your consigned items. Only a state licensed dealer like Rocky's can offer this service.
Take advantage of our no-hassle collateral and pawn services at Rocky's.
Features
Easy Setup – the process takes only a few minutes
High Commissions –you take 70% commission
Marketing – products are displayed openly in stores
Agreed Pricing – pricing based on agreements
Sell Close to Retail Value – earn higher profit
Six Locations – choose from six convenient sites
Sell
Precious Metals – like gold, silver and platinum
Diamonds – loose stones or set in jewelry
Jewelry – including rings, bracelets, earrings, necklaces and more
Stop in Today to Get a Consultation on Your Items to Sell or Pawn.